Vistaprint is having a Semi-Annual Clearance with FREE shipping on orders over $50.00! I have ordered from them quite a few times and have always been extremely happy with their products! As a matter of fact it is time for some new business cards because I only have around 20 or so left and I hand out my cards to everyone. I am almost out of Mommy cards to and these are super easy to make and with Mommy cards to hand out your child will never miss another chance at a play date again! 🙂
Here are some key items you can get: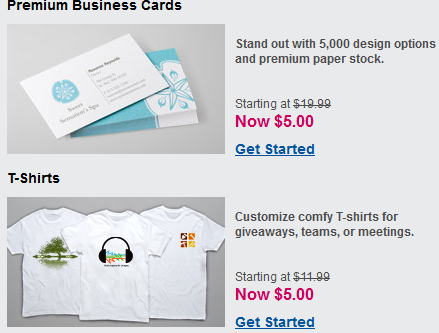 Here are some fun ways you can use the business cards:
Mommy Cards
Ministry Cards
Actual business cards
Here are some other great finds to check out over at VistaPrint!! Make sure you head on over and grab everything you need because this deal only comes around 2x a year!! 🙂
Premium Business Cards – $5
Standard Postcards – $10
Invitations & Announcements – 20 FREE
Brochures – $10
Wall Calendars – $5
iPhone Covers – $13
T-Shirts – $5
Promotional Products – $40
and much more!
Click here to check out their semi-annual sale!!
Related Posts :