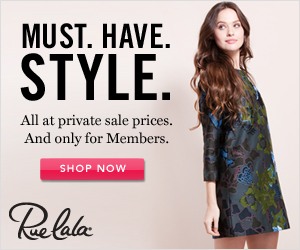 Rue La La is the members only online destination to discover premier-brands, all at 30%-80% off retail. Find the best brands and products in fashion, home, kids, travel and more.
They launch over 8 new boutiques a day, so Rue is your source for daily shopping content. Boutiques are open for just 48 hours and the majority launch at 11am EST.
My favorite boutiques over the past few years have been American Girl (very rare), Melissa and Doug (frequent) and the home decor sales. I make sure to check out their sales everyday. I never know what I might find.