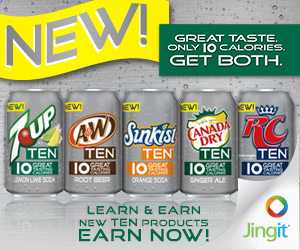 Have you ever heard of Jingit??? It's an easy way to make money by watching ads online, checking in, taking surveys, and more. You can also get paid to purchase products!! With Jingit offers you simply scan in the receipt of participating products and earn even more. After joining, you will start out with a weekly earn limit of $10, and you can increase it to $15 per week. A new week starts every Sunday, and even if you just make $10 a week, Well that's still an extra $40 a month!!
I personally just watch the videos myself!! It's easy and takes just 60 seconds of watching and your earning cash!! This is a pretty easy one so have fun earning your own cash!!
You can read more about how Jingit works here.